TREB's GTA Average Sales Prices from 1970 to 2015
Times sure have changed and so have House Prices! It's hard to even imagine the Average Sales Price of a Home in 1970 was $29,429K! Today, with the Housing Market on fire, Average Detached Homes in GTA for 2015 topped off at $622,116K. There have been changes with the City Amalgamation of Toronto and became the GTA - Greater Toronto Area which has affected some of these statistical years. An Average Detached Home in the City of Toronto topped off at $1,211,459M February 2016.
There have been an increased number of families moving out of the City of Toronto due to a 21%+ increase in Sales Prices over the last year February 2015 to February 2016. And, the Spring Market shows no signs of slowing down.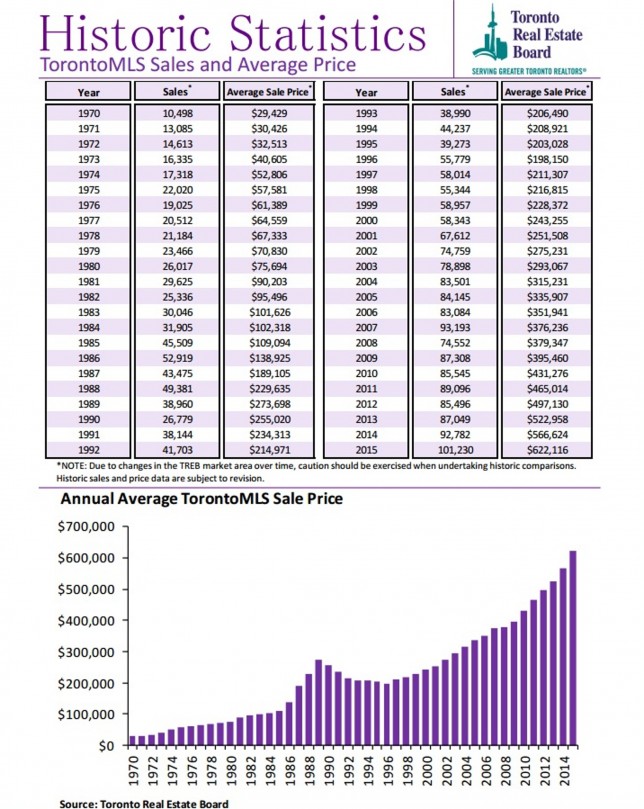 Note from TREB: In conjunction with TREB's redistricting project, historical data may be subject to revision moving forward. This could temporarily impact per cent change comparisons to data from previous years.
Thinking of Making a Move? Be a VIP Member ...
Click here to Start your HOME SEARCH NOW
Want to Sell Your Home Fast? ...